Woah! It seems that once again I have left this blog dormant for far too long. That wasn't on purpose. I've actually been blogging a bit more lately, just not here on VegasGeek. The plan is to change that. But, I've said that before, right?
Back in 2015, I put my podcast, HawkTalk Podcast, on hold for a bit. I was busy and producing the show by myself was time-consuming. It's hard to believe it's been more than 2 years since I recorded the final episode. I've had the itch to start podcasting again. Apparently, if you put it out into the universe, sometimes the universe answers back.
I mentioned, on a call at work, that I would like to start podcasting again. One of my coworkers hit me up on Slack and mentioned he wanted to start a podcast, too. We kicked the tires on a few ideas, and eventually one stuck. A few days later we recorded our first episode. And then deleted it. In all, I think we recorded the first episode 4 times before we actually had one we were happy with.
Introducing Everyday Geeq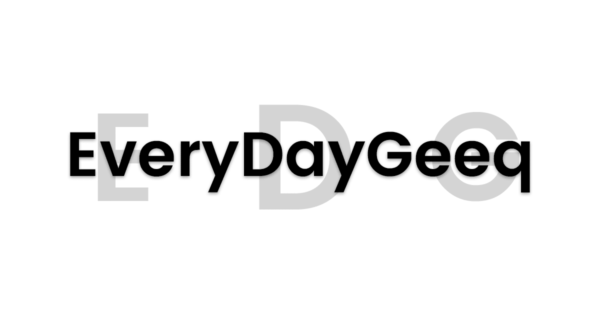 This past week, my co-host Jaffe and I launched the first episode of Everyday Geeq. It's a show that I explain as "two geeks talking about whatever it is their geeking out about right now." At the time of this writing, the first episode is already published, and new episodes are set to arrive each Tuesday morning. The first 5 episodes are already scheduled up!
For the moment, you can only get the episodes via the website, but we will be submitting to iTunes in a couple weeks. Sign up on the site for updates, and we'll let you know when it's been accepted. We'll also be available shortly on other podcasting platforms like Stitcher and Overcast.
More HawkTalk, too
Timing is a funny thing. Just as we were launching Everyday Geeq, I had a couple unrelated conversations that made me realize it was time to bring back the HawkTalk Podcast. The plan is to do a second season. I'm thinking 12-16 episodes. I've already lined up the first 4 and plan to start recording later this month. The first episode of season two should launch right around the first of August.
You can subscribe to HawkTalk Podcast on iTunes, and it's also available on pretty much all podcast apps. If you are interested in being a guest on HawkTalk, drop me a line.