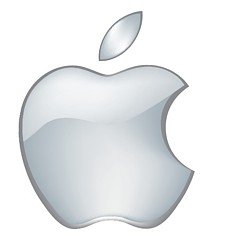 Well, I guess my decent in to total Apple Fanboy status is complete. A little over a week ago I purchased a Macbook Air. The funny thing is, I didn't actually feel like a fanboy. I have never once stood in line or even pre-ordered an Apple product. I think either one, if not both of those activities would be required to really be considered a true fanboy. I will admit that I'm a huge fan of the Apple products. The Macbook Air is no exception.
Let me start by saying, this isn't something I jumped in to rashly. I've considered the move for some time. Cash flow was certainly one of the reasons I didn't make the move sooner. But more than that, it's hard to break habits that you've had for 20+ years. A few years back I bought a Macbook thinking that I would make the switch to Mac at that time. That didn't happen. I used the previous Mac sparingly. It was great for traveling because it was nice and light and I really enjoyed using Keynote (along with Keynote Remote for the iPhone) for doing presentations. But, my day-to-day work just didn't fit the Mac, so I soon found that I was going months without booting it up. It sat collecting dust until a couple of months back when I sold it (using Rumgr) to put the money towards buying a new Mac.
Several people have asked me why I'm making the switch. As I started to consider my response, I realized the answer isn't quick and easy. There's quite a few reasons, actually. So, in no real order, here's the main reasons why I'm making the switch:
Trackpad / Gestures
I have several friends who have Macs and watching the ease in which they move from desktop to desktop was awesome. Swipe, browser. Swipe again, editor. Swipe a third time, Twitter and IM client. Two finger swipe does this function. Three finger swipe does another. For as cool as it looked, testing it out at the Apple store made all the difference. It just FEELS right. Oh, and having one less gadget to lug around when traveling sounded appealing as well.
Support
About 20 years ago I used to build my own computers. If not building from scratch, I would install RAM or new hard drives, troubleshoot hardware… all of it. The thought of doing that today makes my cringe. For the past couple years, my PC laptop has had a problem with a driver that has made it almost impossible for me to use Skype on the machine. I can use it, but I'll have to reboot within 15 minutes of completing the Skype call. I really like the idea of the Genius Bar. Having a place that I can make an appointment and go to for support sounds really great to me. Will I ever use it? Dunno. But, I have it in my back pocket if something comes up.
The App Store
Say what you will about Apple having too much control over the app store, but ya know what, when I download an app to my phone, the likelihood that it's going to work is pretty darn high. I'm willing to accept a smaller pool of apps that will work over having a larger number of apps and playing the needle in the haystack game to find one that works. Yes, that's probably a bit over dramatic, but you get the point.
Size / Weight
Once I decided to buy a Mac, I had to decide between a MBP or an MBA. I probably changed my mind a dozen times, but in the back of my mind I was pretty sure I wanted an Air. The 13″ model has a sufficient screen for getting things done when not at my desk with the large external monitor. Plus, the thing weighs, and I'm not exaggerating, about 1/4 of what my previous laptop weighs. Given the amount of travel I do, carrying the Air around as compared to the 17″ wide-screen behemoth I have been lugging around is going to seem like not carrying one at all. Not to mention, with my previous laptop I wasn't able to use it on the last 6 or 7 flights in a row because the person in front of my would lower the seat and my laptop was simply too big to be of any use.
While I'm sure there were other factors in making the decision, these were definitely the biggies.
One Week Later
It's been just over a week since I got the Mac. Immediately after getting it I began moving EVERYTHING to it (thank you, Dropbox). I hit up friends and Twitter to get some input on which apps to check out. I got some great suggestions, and outside of QuickBooks (I'm not planning on purchasing it for the Mac), I can do everything I was doing on the PC on the Mac. I've used the PC to test a couple sites for compatibility, but other than that it's been Mac all the way. So unlike my previous attempt to switch, I think this one may actually stick.
Move over Fanboys and make room for your newest member.