WordCamp, for those who don't know, is an annual conference centered around WordPress. These conferences take places all over the world, with each one being organized by the local WordPress community. And if you don't know what WordPress is, I sorta wonder how you found your way to my blog to begin with. But I digress.
A brief history of WordCamp Vegas
In 2008, I heard about these events called WordCamp taking place in other parts of the country. I was very interested in attending one, so I reached out to the WordPress community and asked "Hey, is there anybody planning to organize a WordCamp in Las Vegas?" To which the whole of the internet (it felt like) wrote back and said "You are." They were wrong. I was not, in fact, planning on it. But apparently they knew better than I did. A short time later I was in the middle of organizing my first ever event.
Sure, I had hosted other events for groups of 5-25 people before, mostly small parties at hour house, but never a conference for 200 people. And to complicate things further, I had never attended a WordCamp, so I didn't have much of a blueprint to go on. Even still, the event was a great success. So much so that I decide to do it again in 2010. In 2011, I stepped back a bit and let somebody else be the lead organizer and I was the co-organizer. But in 2012 I was back in the driver's seat. This year, I'm once again the lead organizer and have my largest team to date helping out. That has a lot to do with the growth of the Vegas WordPress community as a whole.
When I'm not organizing the annual conference, for the past 2 and a half years I have been running the WordPress Vegas Meetup group. We meet monthly to give presentations, do demos, ask and answer questions and do whatever we can to help teach others how to use WordPress. I have always enjoyed teaching others, so I find these meetups extremely rewarding.
Marking a few milestones
Aside from my obvious love of WordPress, I'm also a big fan of tattoos. I get tattoos for a lot of different reasons. Many of my favorite tattoos hold special meaning to me as they mark points in time. The tiki head on my forearm is from an amazing vacation. The WordCamp Vegas 2009 logo on my wrist that marks the beginning of the end of my time in a corporate job. The Kings logo from their run to the Stanley Cup! I could go on and on.
In the Las Vegas WordPress community, we've hit some really cool milestones over the past few months. The first one that really caught my attention was at one of our monthly meetups a couple months back. I looked at the list of presenters and noticed for the first time, we had enough presenters that neither myself nor Russ (my co-organizer) were going to be giving a presentation. This may sound like a small thing, but to me, getting other people to come in and share their knowledge was HUGE! That was a very proud moment to see how far our group had come.
The next milestone also has to do with the monthly meetup. Just last week we welcomed our 500th member. I've told this story before, so stop me if you've heard it. The first time I tried to start a WordPress meetup here in Vegas, it ended up being me, my non-technical wife and a buddy who didn't use WordPress, sitting in a bar drinking beer. It was pretty disheartening. So when I tried again and it started to catch on and then to watch it grow as it has… Just. Wow. That's all I got. Just Wow.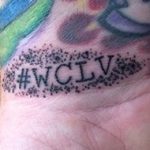 Thursday, exactly one month before the start of WordCamp Las Vegas 2013, we sold the last of the 200 tickets. That's no big deal for places like San Diego or Orange County who are setting records for selling out within a few hours. Or places like Phoenix and San Francisco where they sell 700-1000 tickets. But for Vegas, this is a first.
WordCamps mean a lot to me. They launched my business and they introduced me to some of my dearest friends. To watch our event for the first time ever, not just sell out, but sell out a full month in advance, to me, that is a big deal!