After months of waiting and very little planning, this past weekend I set out on a photo safari with my buddies Doug, Todd and Andrew. Thanks to a bit of lucky timing, we ended up planning our safari around a WordCamp conference in Denver. This worked out real well as it gave us a destination to aim for. We sketched out a basic route, but other than that, we were open to anything and everything that came along on the way.
We left Vegas on Wednesday evening after work around 7:30 with no real destination for the evening. We would drive as long as Doug felt awake enough to drive and then find a hotel for the night. We pulled off to the side of the road in Zion National Park to take some pictures of the stars. The sky was perfectly clear and there were millions of stars to be seen. It was fun taking long exposure shots of the stars and trying to capture the outline of the trees or mountains. As with much of the trip, it was a learning experience.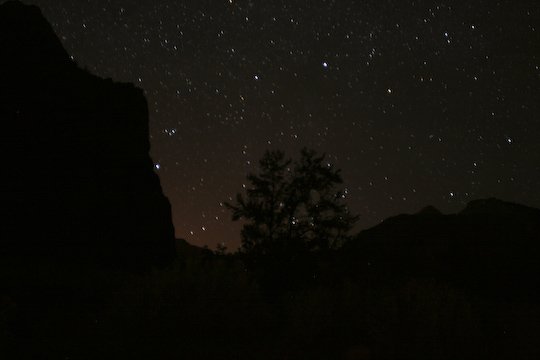 After we were all good and frozen from standing out in the cold of Zion, we hopped back in the truck and stopped for the night in Kanab, UT. In the morning Andrew and I walked around the town for a while and snapped some shots of the local scenery. There wasn't a lot going on in Kanab and many of the shops were closed for the season. We did, however, get to make our own waffles at the hotel's continental breakfast. That was a new one on me.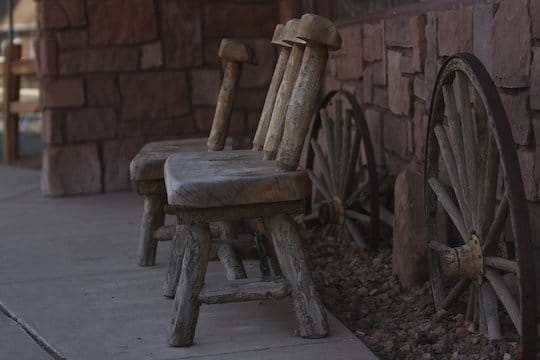 We left Kanab and headed towards Colorado. One of our first stops of the day was at a bridge overlooking the Colorado river. We stopped to take pictures of the dam. The bridge had a pedestrian walkway on both sides making it easy to take shots off either side. Knowing that I would likely blog about the experience, I asked a lady if she knew the name of the bridge. She said "No, but that's the Hoover Dam." I didn't have the heart to tell her she was several hundred miles from the Hoover Dam.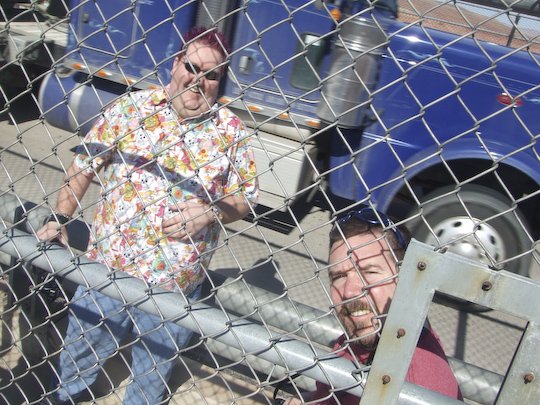 Back on the road we stopped at what looked like abandoned rest area. We took some exterior shots and a few shots looking in from the outside to begin with. Andrew and Todd weren't sure we should enter the building as the floor was in bad, bad shape. Never one to play it too safe, I headed in. The floor was actually fine. The spots where the holes were had nothing to do with natural erosion. Somebody was ripping up the floor on purpose. So as long as you stayed clear of the holes, you were fine. The place was a lot of fun to shoot in.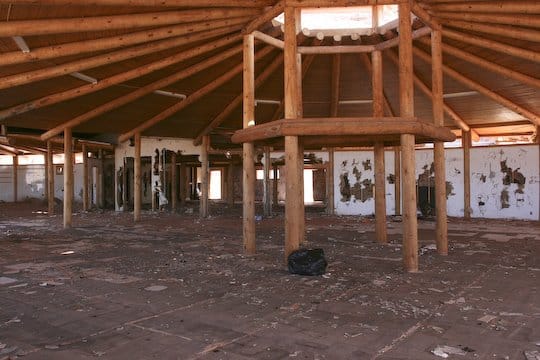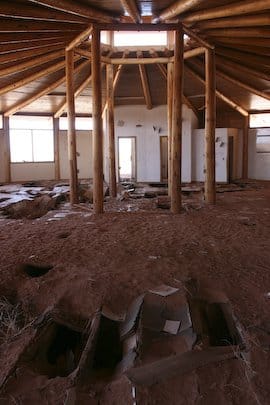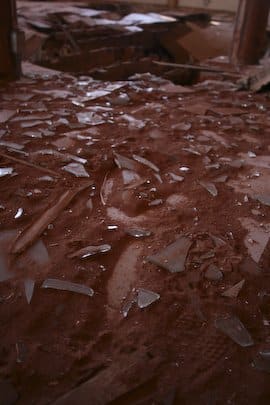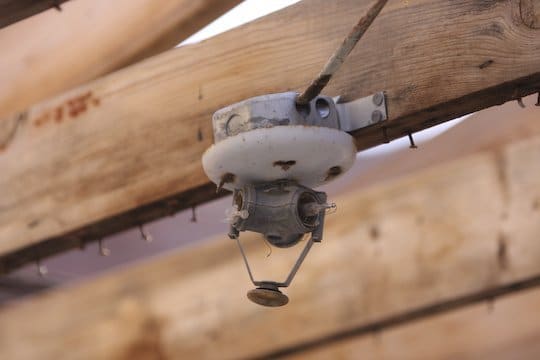 Our next stop was at Four Corners. This is the place where Colorado, Utah, Arizona and Nevada New Mexico meet. We paid our $3 per person to drive up to slab of concrete with a plaque marking the spot. I remember being at that same spot with my grandparents back when I was about 8 years old. I think even as an 8 year old I was underwhelmed. Prior to leaving for the trip, Todd suggested that we bring along costumes so we could each dress up as a native for one of each state. The idea was quickly dropped, thankfully.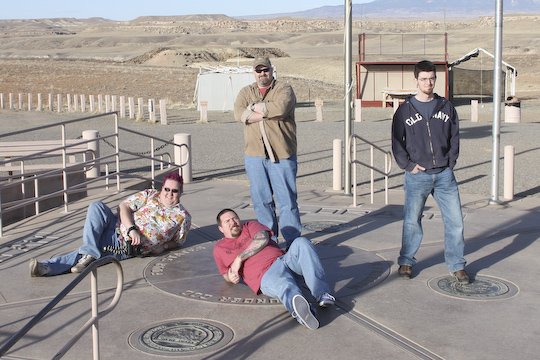 We made our final stop for the night in Durango, CO. While at dinner in a pub we used priceline.com to find a reasonably priced hotel in Durango. We ended up in the Econolodge. We definitely paid more than the place was worth, but thankfully priceline saved us at least one arm and maybe a portion of a leg. We didn't do much shooting in Durango itself as we were all quite tired after the long day of travel. Though, I did snap this shot in the yard of the house directly behind our motel in the morning.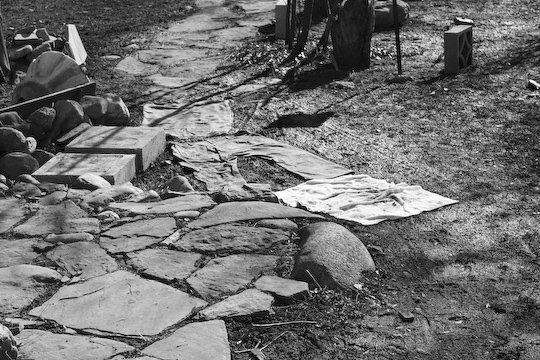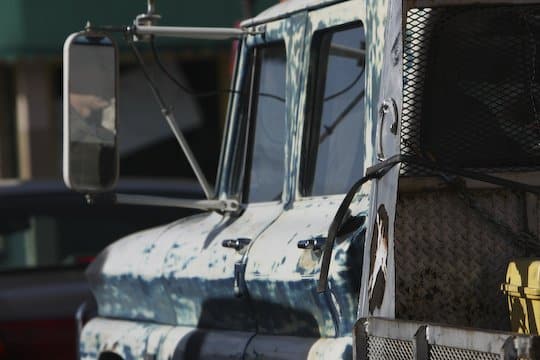 On Friday our first stop was in Silverton, CO. This was a tiny town nestled in to the hills of Colorado where you'd fully expect Barney Fife to be sheriff. We walked up and down the main street snapping photos along the way. We settled on the Brown Bear Cafe for lunch and had an unexpectedly great pizza.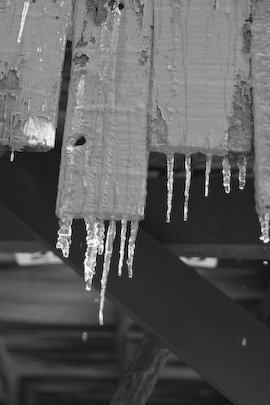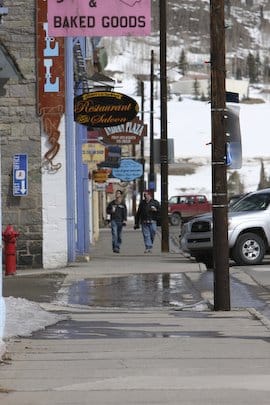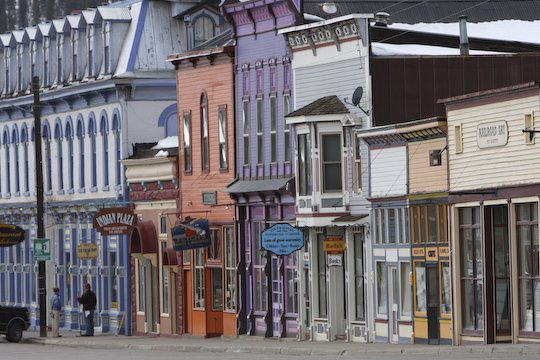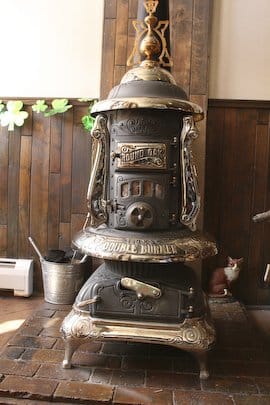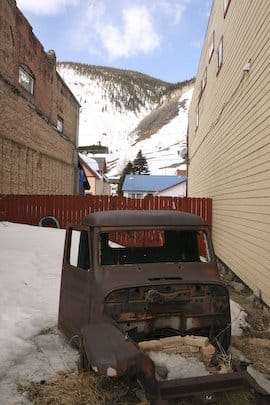 Back on the road we made several stops along the side of the winding roads through the mountains. The views in this part of the country are breath taking. One of our stops was especially fun as we got to watch some people ice climbing. It looked like a lot of fun!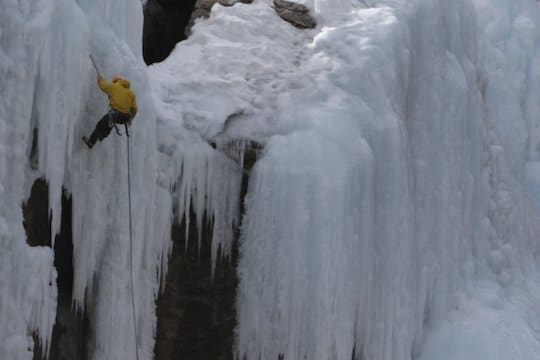 Our final stop was the Courtyard Mariott in Downtown Denver. Thanks to some fancy priceline.com work by Todd a month or so back, we actually stayed in this awesome hotel for less per night than the econolodge back in Durango. Since we were going to be there 2 nights, it was nice to be staying in such a great place.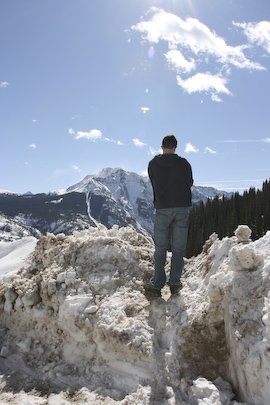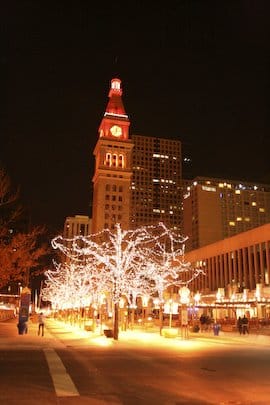 On top of being the best hotel we'd stay in the whole trip, it was also conveniently located. Walking out the back door would put you right on 16th street. From there we simply hopped on the free mall bus that took us within 3 blocks of the Denver Art Museum where we would spend all day Saturday to attend WordCamp Denver. After WordCamp and dinner, Todd, Andrew and I walked several blocks in the opposite direction down 16th street to Union Station. By the time we made it to the end of 16th street it was quite cold. We just hopped back on the free bus and it took us back to our hotel in a few short minutes. I have to say, I love the way the 16th street mall is set up. No motor traffic other than the free bus running up and down the street. It would have been nice to have had more time to check out the shops along 16th street. Maybe next time.
We all hit the sack fairly early on Saturday so we could get on the road bright and early on Sunday. Though we took 2 days to get to Denver, we were planning to make it back to Las Vegas in just 1 day. We knew we wouldn't have time to make a lot of stops for photos on the way back, but we still made time for a couple. The first stop was at a lake that had frozen over. We noticed people out walking on the lake. Across the road were some big horned sheep, or "Big Orange Sheep" as they became known on our trip thanks to me not hearing Doug correctly. Turns out that if we would have had more time, we'd have been able to see guys racing some pretty sweet dune buggies out on the ice. Again I say, maybe next time.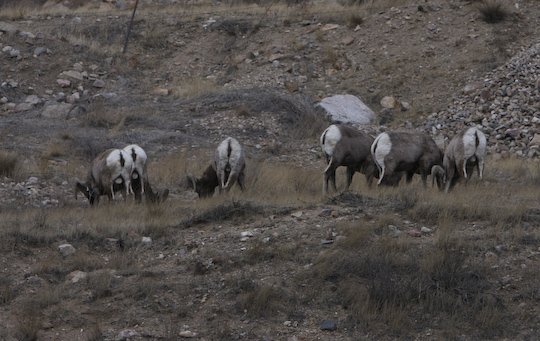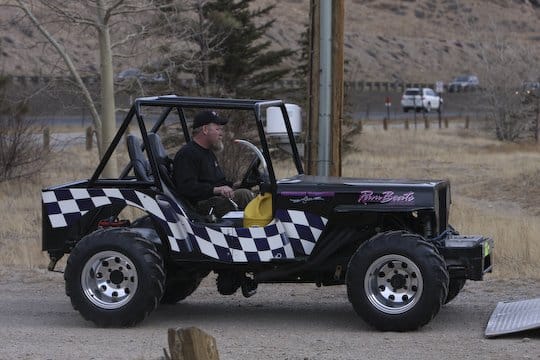 Our final photography stop was at a HUGE hole in the ground. It has a name, I'm sure. I just don't know what it is. No, it's not the Grand Canyon, thank you very much. We hung out here for a while before diving back in the car and making the long journey back home.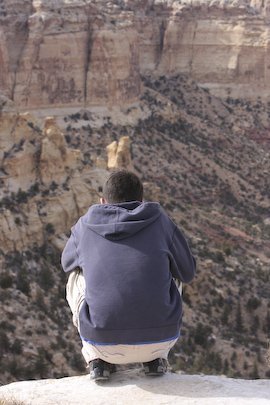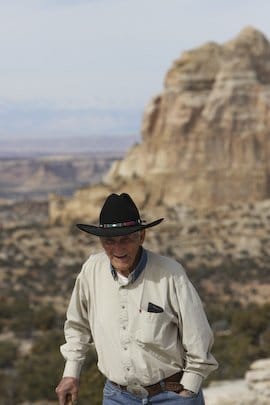 Of course, as we pulled in to town we ran in to all the traffic from the NASCAR race letting out of the speedway. After more than 10 hours in the vehicle, I think we were all on the verge of road rage. Cooler heads prevailed and we made it back to Doug's safely around 8:15pm.
I dropped Andrew back off at his house, Todd back at his and then headed home myself. While I had an excellent time on the trip, I has very happy to be home and back in the arms of my lovely wife. We chronicled our trip along the way on a dedicated website called photosafarinoobs.com. You can find more photos from all 4 of us. You can see even more photos from the trip on flickr.
I'm already thinking about what to do for our next safari!