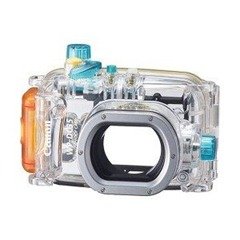 Last year we went to Jamaica during Thanksgiving and spent the entire week in or around the water. I was really bummed that I wasn't able to take my camera with me while we did many of the activities that week. As we were getting ready for our trip this week to Lake Tahoe, I knew I didn't want to make the same mistake twice. So, I did a quick search and found the Canon S90 Underwater Housing. I placed my order on Tuesday and it showed up just in time to come along for the trip!
They camera fits in easily and once you close the case, your camera is held in place perfectly. The case does have a bit of a bulky feel to it, and it was a bit heavier than I was expecting. Not uncomfortably so, but it does have some weight.
The case has buttons and knobs for easy access to all the camera's functions. If you were planning on taking the camera diving and you are wearing diving gloves, some of the buttons may be a little tough to access. But for bare-hands, you're not going to have any troubles.
Here's a photo and video taken at the lake.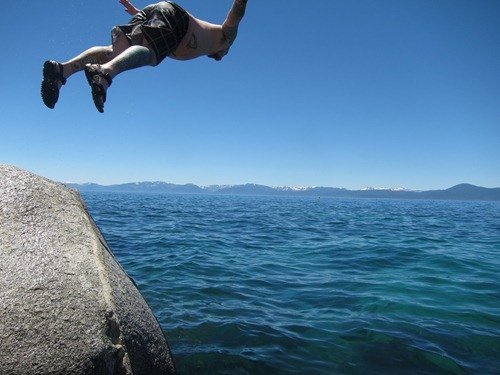 At about $175, the waterproof housing isn't exactly a cheap accessory. But, after having it at the lake and taking photos of my family while splashing around in the water, I couldn't be happier that I bought it and only wish I would have done it sooner.