I've had Google Ads on my blog for as long as I can remember. Google doesn't send a check until your earnings reach a certain level. I think I receive about 1 check from them per year. Lucky for me, Google ad revenue isn't how I support myself. If so, I'd be living on the streets by now.
One of the big reasons I don't get a lot of Google ad revenue is that I don't show ads to visitors who are reading only my most recent posts. I hide them using a plugin I wrote called Ads for Old Posts. The idea being, I wanted to 'reward' my most loyal readers with an ad-free reading experience. But I don't mind showing ads to somebody who randomly finds an older post through a search engine. This blog doesn't have to pay my mortgage, but getting a check out of the blue once or twice a year is still pretty cool. I usually spend that money on something frivolous (I'm looking at you, Think Geek).
Let me update that for you, no charge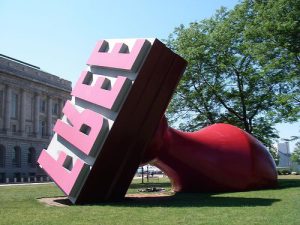 I received an email a couple weeks back from a guy who was using my plugin. He told me how he was using the plugin and how a tweak to the plugin would help him out. He then asked how much he could pay me to make the change for him. I've received similar requests for some of my other plugins, although they don't typically come with the offer of paying for the upgrade, so that was a pleasant surprise.
After giving it a little though I realized the plugin would definitely be better with the new feature. Also, the change would would be simple to add and wouldn't take long at all. So I responded to his email and explained my proposed solution for his feature request. I ended the email by saying:
Does that sound like what you're looking for? Your idea is great and if my proposed solution is what you have in mind, I can add the new feature to the plugin and release is a free upgrade.
Now, normally when you tell somebody that you're going to do something for them and not charge them, that's the end of the conversation. You're doing it and you're not getting paid. And for this, I was absolutely fine with that scenario. But instead I got a response where he agreed that the solution would work and then asked again, "What can I pay you for your time?"
My initial thought was, "He really wants to pay me, I should let him."
How we all ended up winning
Knowing the solution would solve is problem, I opened up the plugin and took a look. Holy crap, it's been a LONG time since I wrote that plugin. Much of the code was outdated and needed a refresh. What was supposed to be a very quick fix ended up turning in to a half-day rewriting a good portion of the plugin. Adding the new feature, once the code cleanup was completed, was really simple as I originally expected.
I released the plugin update and then sent the following response:
To be clear, you don't owe me anything for the 2.0 upgrade. Most of the time I spent on the upgrade was work that needed to be done anyway. The piece that was done specifically for you was actually a really small part of the process. That being said, if you'd like to pick something off my wishlist at Amazon, that's always appreciated! http://amzn.com/w/ZF5050Y4K12S (again, totally not necessary)
He wins by getting an upgrade that will solve his need
The plugin wins by getting a much needed cleanup and an extra feature
At this point, I'm already a happy camper, so I feel I've already won, too. The notice that an item from my wishlist is on it's way is simply icing on the cake.
(FREE picture provided by bstabler on Flickr)