Today at the BlogWorldExpo show I went to a session called Power Widgets to Amp Your Blog. I don't know exactly what I was expecting when went to it, but I ended up hearing about 4 different blog widgets. 2 of which I had heard of, 2 were brand new.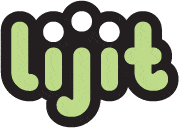 The one that stuck out most for me was Lijit.com. I had first heard about Lijit at last year's BlogWorldExpo and right after that show I checked it out but it didn't really take me by storm. When Micah took the podium and started showing it off, I thought I knew all there was to know about it. I'm glad I didn't stop listening, because I was dead wrong.
Most bloggers don't just blog. They create content all over the web. They upload videos to youtube, they add images to flickr, they may be on myspace, twitter, etc… Now, when somebody is on your blog and they do a search, Lijit gives you the power to return not only your blog post content, but a list of relevant videos, images and whatever other content you create across all your content streams. Plus, you can add in other blogs that you want to be part of your search base.
I've set up an account and will be updating my site to use the new search feature. I'm going to give it a much closer look this time around.