WordCamp Las Vegas @ Blog World Expo demystified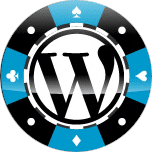 Last night on the Blog World Expo website they announced that WordCamp Las Vegas would be part of the Expo this year. Based on some of the responses I read about the news today on Twitter, it became obvious that there was some misunderstanding with regards to how much it would cost to attend WordCamp Las Vegas as part of Blog World Expo. So let me attempt to get all the mystery and confusion out of way once and for all!
WordCamp Las Vegas @ Blog World Expo will take place in the exhibit hall on Friday and Saturday, October 16th and 17th. To attend WordCamp, you need to be a registered attendee of Blog World Expo.
Blog World Expo Packages
There are 4 different packages you can purchase for Blog World Expo that range in price from $75 to $895. No matter which package you choose, they will all grant you access to the exhibit floor, the keynote speakers and WordCamp. Visit the Blog World Expo site for descriptions of each package.
WordCamp Discount
When you register to attend Blog World Expo, use promo code WordCampVIP to receive a 20% discount on your registration. You must use the code at the time of purchase and you need to register before September 14th to take advantage of the discount.
Hopefully that answers any questions you might have had about WordCamp Las Vegas. If not, you are more than welcome to contact me directly and I'll be more than happy to answer any questions you might have.