WordCamp:Las Vegas, January 10-11, 2009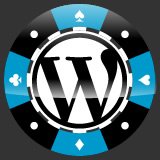 Last month I was really bummed out when I wasn't able to attend WordCamp:San Francisco. I've been using WordPress for a number of years and have always told anybody who would listen that if they plan on blogging, WordPress is the way to go. Last month's wasn't the first WordCamp I had heard about, but it was the first one that was taking place at a location and at a time where I should have been able to attend. Unfortunately, sometimes life happens and you just can't do what you wanted to do.
After the disappointment I started looking for another WordCamp that I'd be able to attend. Everything that was coming up was either too far away to cheaply fly to, or it was on a weekend where I already have plans. It didn't take long for me to add it all up and realize it's time to put together a WordCamp right here in Las Vegas. With one little domain name purchase and an email to the nice folks at WordPress, WordCamp:Las Vegas was born!
I've already been very lucky and have had some great responses to my initial announcement of the upcoming convention. I've also been extremely lucky to receive confirmation from Matt Mullenweg, the founding developer (and fellow Dvorak keyboard user, I might add) that he'll attend and speak at our conference. I have another WordPress developer by the name of Joseph Scott who has also confirmed that he'll be joining us and will also give a talk on the inner workings of WordPress.
Now is when the hard work starts. There are a 1000 things I need to figure out between now and January 10th & 11th. There are probably just as many things that I don't know I don't know. I already have the help of some key people behind me who I will be looking to for help in a number of areas. I will definitely be looking for volunteers to help with different aspects of the show. If you are interested in being a volunteer, please let me know. Free entry to the show, a staff t-shirt and my eternal gratitude will be your reward.
The registration for the event is now open. Space is limited, so register early!
See you all there!